One of the best places in Extremadura for birdwatching is Sierra de San Pedro, on the border of the provinces of Cáceres and Badajoz. Do you want to do birdwatching in Sierra de San Pedro? Below you will discover some keys and the most emblematic species.
Mapin species
Sierra de San Pedro is a mountain range of low altitude, in which the Mediterranean mountain predominates. However, there is a very interesting mosaic of crops such as olive groves, vineyards, cereal fields… And of course it is surrounded by meadows, which allows many birds of prey to have an ideal habitat for nesting and hunting.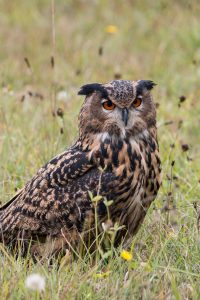 If there is a group of birds that stand out in this area, it is the birds of prey. We can see practically all the raptors of Extremadura in this area, both diurnal and nocturnal. As emblematic species we would highlight the cinereus vulture, Bonelli's, imperial and golden eagles and the Eurasian eagle-owl. All of them have interesting densities, although we must not forget that they are top predators and are at the top of the food chain. The densities of these birds will never be high, but if we are lucky we will be able to observe several of these species in the same day.
In addition to the birds of prey, we could also highlight several forest birds such as the great spotted cuckoo, the hawfinch, the brambling, the green woodpecker… and a great variety of fringilids. On the other hand we can also observe some mountain birds, rare in other regions. We could highlight the ring ouzel, the alpine accentor, the rock thrush and the blue rock thrush. In addition, in the vicinity of this mountain range we have large pastures where we can observe all kinds of birds typical of the Mediterranean mountain and even steppe birds.
Other interesting wildlife
Finally, and as a plus for this area, it is worth mentioning the abundance of large mammals. Hundreds of wild boars and deer find in this mountain range an idyllic habitat. In addition, we can find fallow deer, mouflon… and even some roe deer. As for predators we can find foxes, badgers and other mustelids and, if we are very lucky, we might even come across a wild cat.
Some advice, birdwatching in Sierra de San Pedro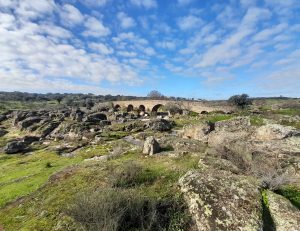 An important percentage of the Sierra de San Pedro are large private farms, mainly dedicated to livestock or hunting. Several of them are crossed by public roads, through which you can travel without any problem, as long as you do not leave the road. Depending on your physical condition, you can choose to make trips by car or take long walks along the trails.
There are several recommended routes and also a good number of viewpoints from which you can use binoculars and / or telescope. These viewpoints are usually very good places to observe vultures, Egyptian vultures and other diurnal birds of prey.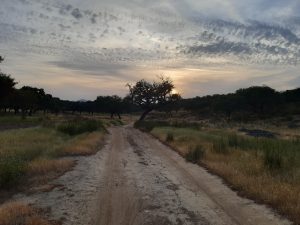 Depending on the time of the year, it is important to choose the right time to make the routes. In summer, due to the high temperatures, most of the birds concentrate their activity in the first and last hours of the day. In winter this is not so important and we can observe birds of prey hunting in the central hours without any problem. However, if we want to see the great eagles hunting, the best time is spring. During the months of March, April and May these raptors have to hunt much more in order to feed their chicks.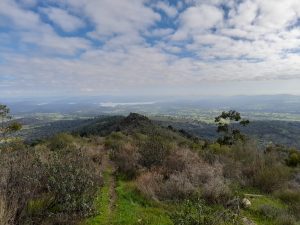 The routes usually have a moderate difficulty, it is a mountain range without steep slopes and if you have a good or acceptable physical condition you will have no major problems. Keep in mind that in many points of this mountain range there is not much coverage so I recommend that you download the routes before arriving.
I hope this information will help you to enjoy birding and wildwatching in one of the richest areas of Extremadura.