The birds of Extremadura are probably the group of fauna with more neophytes. And it is not for less, since with his multiple forms, songs and colors they fill of life our ecosystems. The great diversity of habitats and its mild winters make birdwatching in Extremadura a exciting experience.
Many visitors, not only from the Iberian Peninsula but also from other European countries, come year after year to observe the migratory and sedentary species of the community. And not only that, but many people, tourists or residents can enjoy these beautiful animals while doing other activities.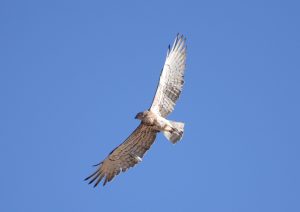 I have been fortunate to be linked to the rural world and the countryside for most of my life. I have been able to frequent areas with good populations of endangered birds, so I feel lucky. Black storks, Bonelli's eagles or Imperial Herons have been silent witnesses of many of my fishing days… And of course, many days devoted entirely to its observation.
And I think I am not exaggerating when I say that Extremadura is the region in Europe with the greatest wealth and biodiversity of birds.
A few tips
I do not consider myself an ornithologist by any means, but I have been lucky enough to share many hours of my life with birds. Sometimes while performing other activities: fishing, hiking or even while performing tasks typical of the countryside such as cutting firewood, picking olives or harvesting grapes, other times for the simple pleasure of watching them.
In this section I want to share with you a small part of my humble knowledge. You can enjoy watching these beautiful animals as I do. When, how, where to see them or what are their habits are some of the questions I will try to answer here, to make your birdwatching in Extremadura an unforgettable experience. And remember, the birds of Extremadura hook you, when you come once… I'm sure you'll come back.